Don't miss out on this awesome opportunity to meet Alane Adams!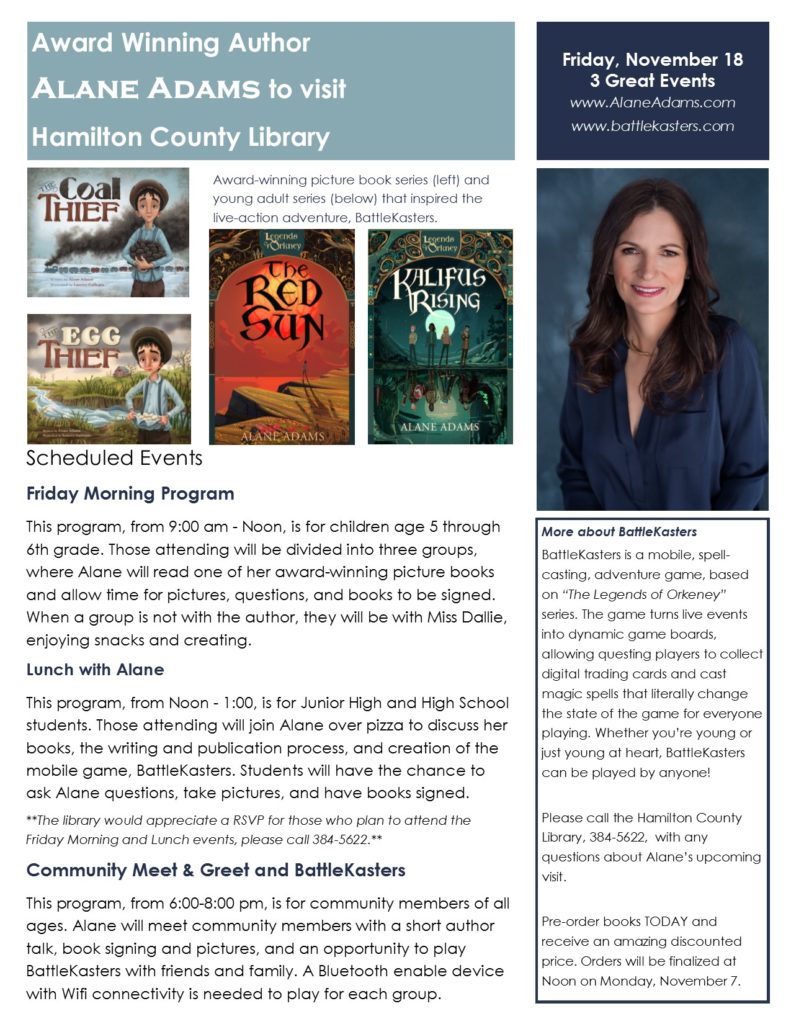 Get one of Alane Adams Books AND get it Signed!
If you pre-order one of Alane Adams' books, by Monday the 7th of November by 12:00 PM for only $7.50. You will also have the opportunity to have Alane Sign it. This is a great deal that you don't want to miss out on.
For Order Forms go to the Hamilton County Library Facebook Page or stop by the Hamilton County Library Monday Morning on the 7th . Library leadership will also have order forms available at their booth at the Christmas Fair November 5th 2016. Forms can be dropped off in the Book Drop over the weekend. Books must be paid for before forms can be submitted.