Author Visit on November 18
Alane Adams, childrens and young adult author, will be presenting three programs at the Hamilton County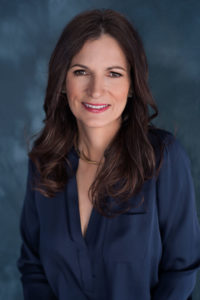 Library on Friday, November 18. Alane's award-winning picture book series for children, includes "The Egg Thief" and "The Coal Thief." The third book in the series, "The Santa Thief" is set to release in 2017. Her Legends of Orkney book series for young adults has two releases, "The Red Sun" and "Kalifus Rising." In 2015, Alane teamed up with Artifact Technologies to create BattleKasters, a live-action adventure mobile game that will be played at the library on Friday evening.
Alane is a social entrepreneur, philanthropist, professor, award-winning author and avid literacy advocate. She is the founder of Rise Up Foundation, focusing on global poverty issues and particularly their effect on children. We are delighted and honored to have her at the library this month. Please read further for the programs Alane will be presenting and how to pre-order books.
Friday Morning Program for Age 5-6th Grade: Alane will meet with children attending the Friday Morning Program from 9:00-Noon. Students will be separated in to three age groups to allow for a custom program and smaller audience. While one group meets with Alane, the other will work on activities with Miss Dallie. Please note, if your child was not signed up for these programs, they may still attend the Friday, November 18 session. We would appreciate you letting us know how many plan to attend for snack and refreshment purposes. There will also be time for children to get a book signed by Alane (see below) and pictures.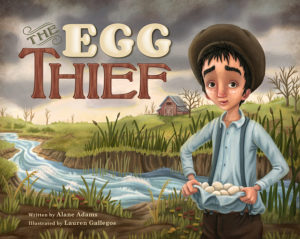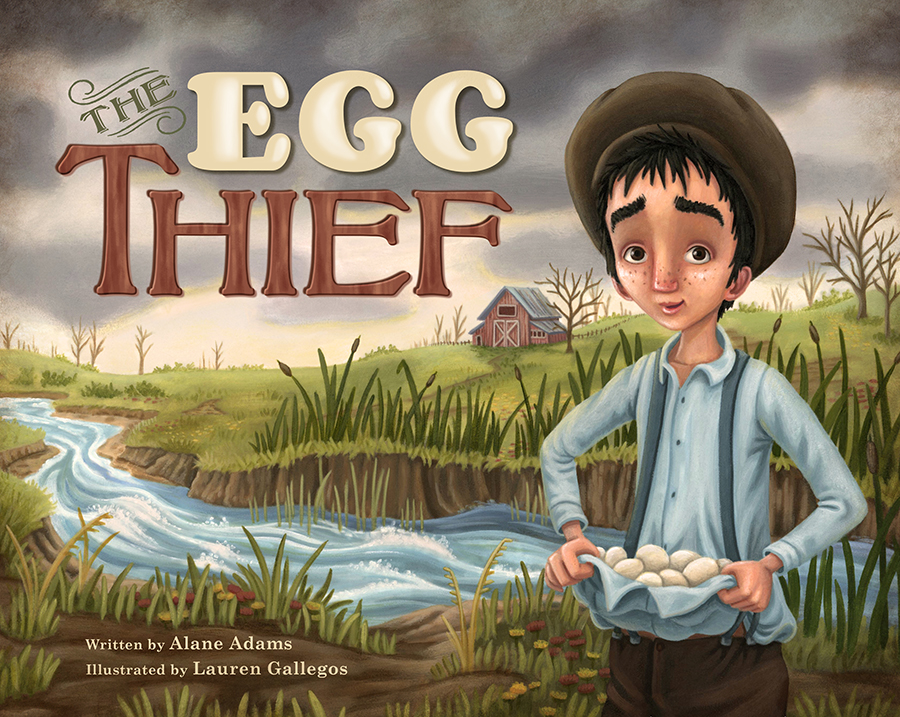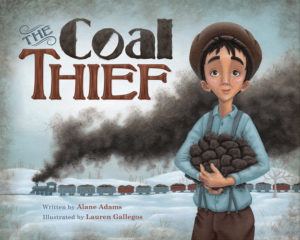 The Egg Thief and The Coal Thief  are Alane Adams' two children books. Both books feature the character Georgie who lives in early 1900's Pennsylvania. What will Georgie do when he finds out there is no coal? What happens when somebody steals all the eggs from the Hen house? What will happen Next?  -Info from Book Cover
Lunch and Learn for Junior High and High School Students: Students will have an opportunity to sit down with Alane on a personal level over lunch. Alane will share how she began writing, the writing process, and her passion for literacy. Students will get a chance to ask Alane questions and get their book signed (see below). This session will be from 12:00-1:00.
Community Author Talk, Book Signing, and Virtual Scavenger Hunt: Community members of all ages are invited to meet Alane Friday evening from 6:00-8:00 pm. Alane will give a short author talk, be available to sign books, take pictures, and kickoff the virtual scavenger hunt, "BattleKasters." Like Pokemon-Go, this tie-in to Alane's young adult series, Legends of Orkney, is a live action adventure that turns live events into dynamic game boards. The fantasy game has been played at Comic Cons across the United States. If you wish to play the game, please bring a Bluetooth/WiFi enabled device (smart phone, iPad, tablet). If you do not have a device, come join in on the fun and we will partner players together.
Pre-Order Your Books by November 7: Alane is traveling from Orange, California and will be bringing a limited number of books to sign. We are the third stop on her trip to Kansas. To ensure you have a book to sign, we highly encourage you to pre-order your book at the library. Both children's books, and the first two releases in the "Legends of Orkney" series, are available to purchase. They are each $7.50, what a steal! Even if you cannot make it to the events, but would like an autographed book, the library staff will be happy to help make that happen. PRE-ORDER DATE CLOSES Monday morning at 9:00 am, don't delay. In addition to the paper forms, the library will be sharing an online form Thursday afternoon on Facebook and book forms will be available at the Christmas Fair!
Please contact the library at 384-5622 with any questions. Do not miss out on meeting Alane as she visits our community!