The Kansas State Library has many online resources that are extremely helpful. If you need help researching a topic, learning a new language, or finding a new audiobook to listen to on your next trip, the Kansas State Library has the information and resources that you need. All of the resources that are available through the State Library are free to use.
There are some requirements that are needed to be able to use these resources:
A Kansas State Library E-Card. (This is like you local library card except it is for the state)*
Internet Connection*
An Electronic Device that can access the Internet and Programs.*
Must be a Resident of the State of Kansas
*Any of these items can be found at Hamilton County Library
RBdigital
Oneclickdigital has changed! It has been updated to RBdigital. RBdigital is an online audiobook library. Patrons, who have a Kansas State E-Card, can create a username and password and download the RBdigital App to their electronic device. They can checkout and listen to a variety of Audiobooks. Directions to download and use RBdigital vary on which device the patron is using and can be found at the Kansas State Library Webpage.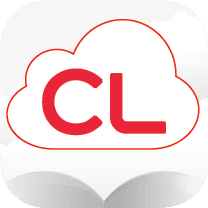 Cloud Library
Cloud Library is an app that is available through the Kansas State Library. Patrons are able to checkout and read many ebooks. As of right now Cloud Library mostly consists of Fiction books but does have some Non-Fiction. Directions for obtaining and using Cloud Library can be found here. Directions vary on which service and or device the patron is using.

Britannica Library/Academic
The Britannica Library and the Britannica Academic are  major sources of information. They are 100 times more convenient and faster than looking through the Britannica Encyclopedia without losing any of the information or credibility. Just enter a search item and you are on your way. Britannica Academic has articles from journals, books, and videos over a certain search criteria. It also contains a dictionary! This is a must use resource for study and research. To reach either the Britannica Library or Britannica Academic go to the Kansas State Online Resource Page and click on Britannica Library or Britannica Academic under the General Research heading.
Universal Class
Want to take some classes on Accounting, History, or Parenting and Family, but don't want to pay a ton of money or spend a ton of time in class? Welcome to Universal Class. This Online Classroom encourages learning at your own pace. Providing Classes over several different subjects, patrons can learn about their subject of choice, all at their own pace and the convenience of home. To start your class click on the Universal Class link under the Skill Building header here.
History and Geneology
The Kansas State Library offers several different sources to help patrons research and find information about their past. Included is the Kansas History webpage. Devoted to the history of Kansas and focusing  on Kansas during the civil war.  Heritage Quest allows the Patron to search several different databases in order to find information about their relatives. To access either of these resources, click on the Kansas History, 1854-1865 link or the Heritage Quest link located under the History and Genealogy heading located here.
Also, be on the look out for Classes, hosted by Hamilton County Library, instructing Patrons on how to access these wonderful resources that are available.